Customer experience (CX) champions often find themselves in an uphill battle, fighting to initiate new strategies and influence change in the way enterprises work. Unlike other investments that show clear tangible ROI, the value of CX is often overlooked and less straightforward. The fact is, without a focus on customers, companies simply won't survive in today's ultra-competitive business climate. In a world where products and services are increasingly similar, standing out requires exceptional CX. Here are 10 statistics that would demonstrate its significance and why enterprises must prioritize it: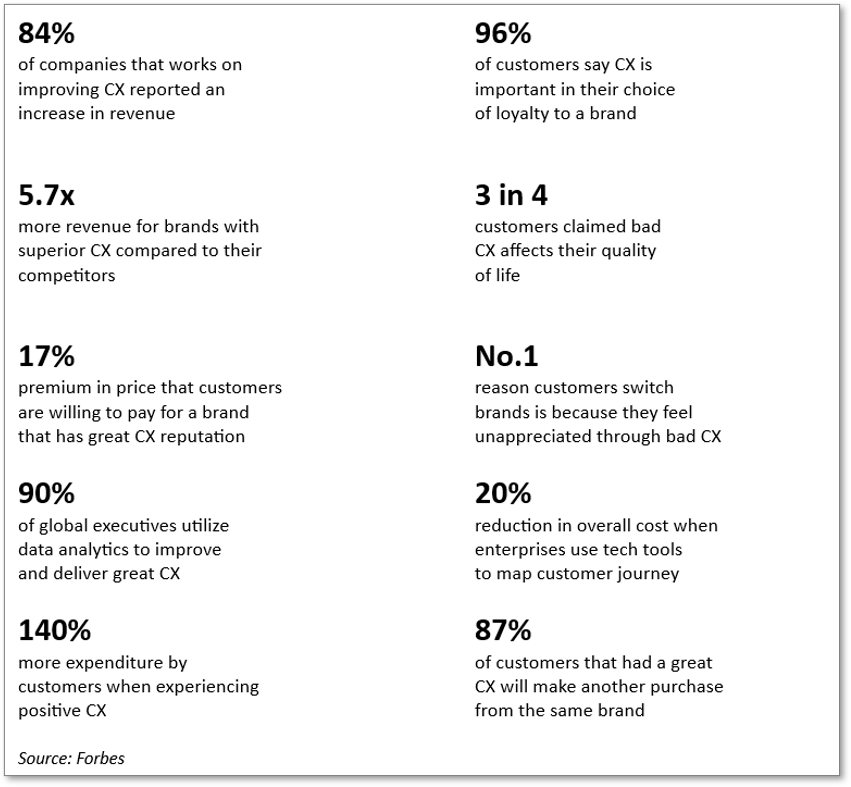 Delivering exceptional CX is key to building brand loyalty and driving revenue growth. By leveraging on technological tools such as agile chatbots, taboo filter, and real-time analytics, enterprises can increase their customer interactions, gain valuable insights, and thus establish more meaningful relationships with their customers.
Are you ready to revolutionize your customer service game? Sage42's expertise and experience can help take your CX to new heights. Speak to us today to transform your customers into loyal brand advocates.